Steinberg UR816C
The UR816C is the audio interface that forms the heart of your studio. With stunning Class-A D-PRE microphone preamps and 32-bit/192 kHz recording quality, it delivers professional results in every sense. 16 X 16 USB 3.0 AUDIO INTERFACE
Brand:
Product Code: UR816C
*Rate inclusive of VAT. Delivery time: 2 - 4 days
---
UR816C 16 X 16 USB 3.0 AUDIO INTERFACE
Quality should always be at the heart of your recording setup, which exactly sums up the UR816C. It has comprehensive inputs and outputs for making multitrack recordings, exceptional microphone preamps, professional features including Word Clock, digital inputs/outputs, and mute/dim switches — everything that's needed for a first-class recording every time.
| | |
| --- | --- |
| AD/DA | 32 bit |
| Maximum sample rate | 192kHz |
| Total number of inputs | 6 |
| Total number of individual outputs | 4 |
| Total number of outputs | 6 |
| Microphone preamp | D-pre |
| Microphone inputs | 4 |
| Inputs with line level | 4 |
| Input with HI-Z | 2 |
| Analog inputs Combo | 2 |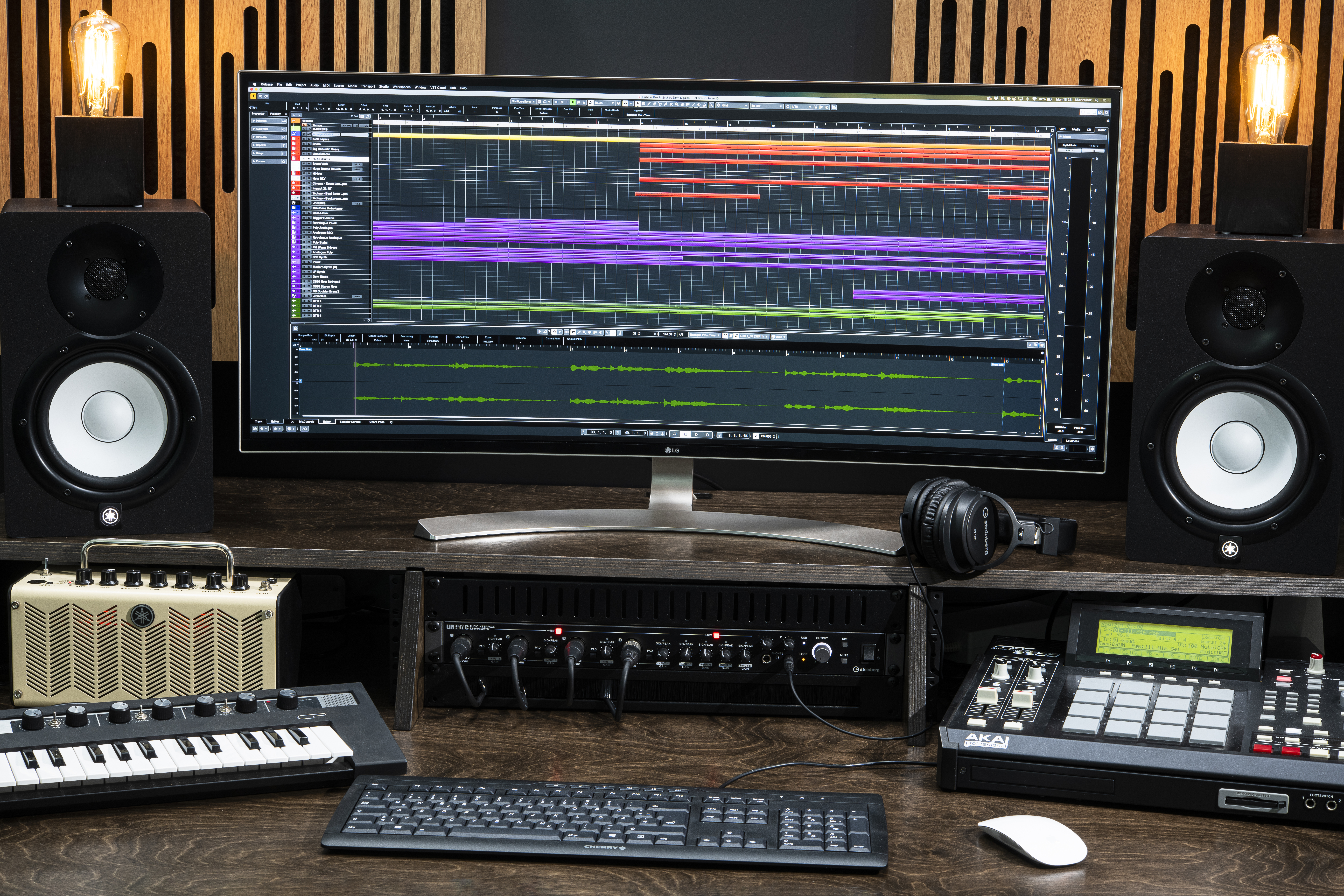 Give your studio a professional heart
The UR816C is the audio interface that forms the heart of your studio. With stunning Class-A D-PRE microphone preamps and 32-bit/192 kHz recording quality, it delivers professional results in every sense. The comprehensive set of mic inputs allows you to record even a full drum set and, with the HI-Z inputs, electric guitars can be captured cleanly and perfectly monitored with zero latency, thanks to the included DSP-based guitar amp simulations.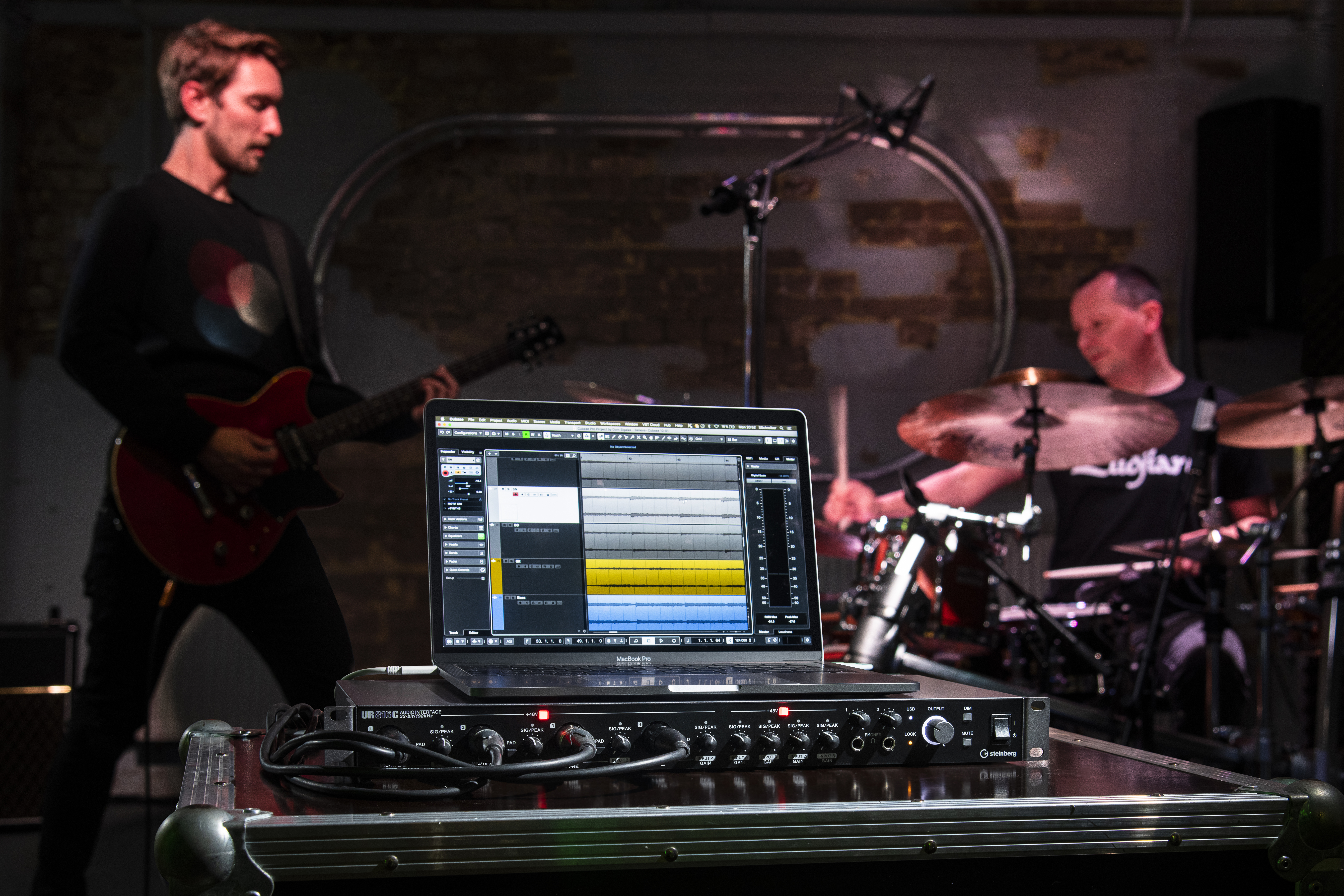 Capture the unique magic of your band
Nothing quite captures the true spirit of a band better than everyone playing together. With plenty of inputs, outputs, and options for recording even complex lineups, the UR816C lets you capture this unique magic. High-end D-PRE microphone preamps will capture your vocals and acoustic instruments in stunning detail, while Hi-Z, line, digital, and MIDI inputs, as well as DSP effects, ensure every instrument makes an impact.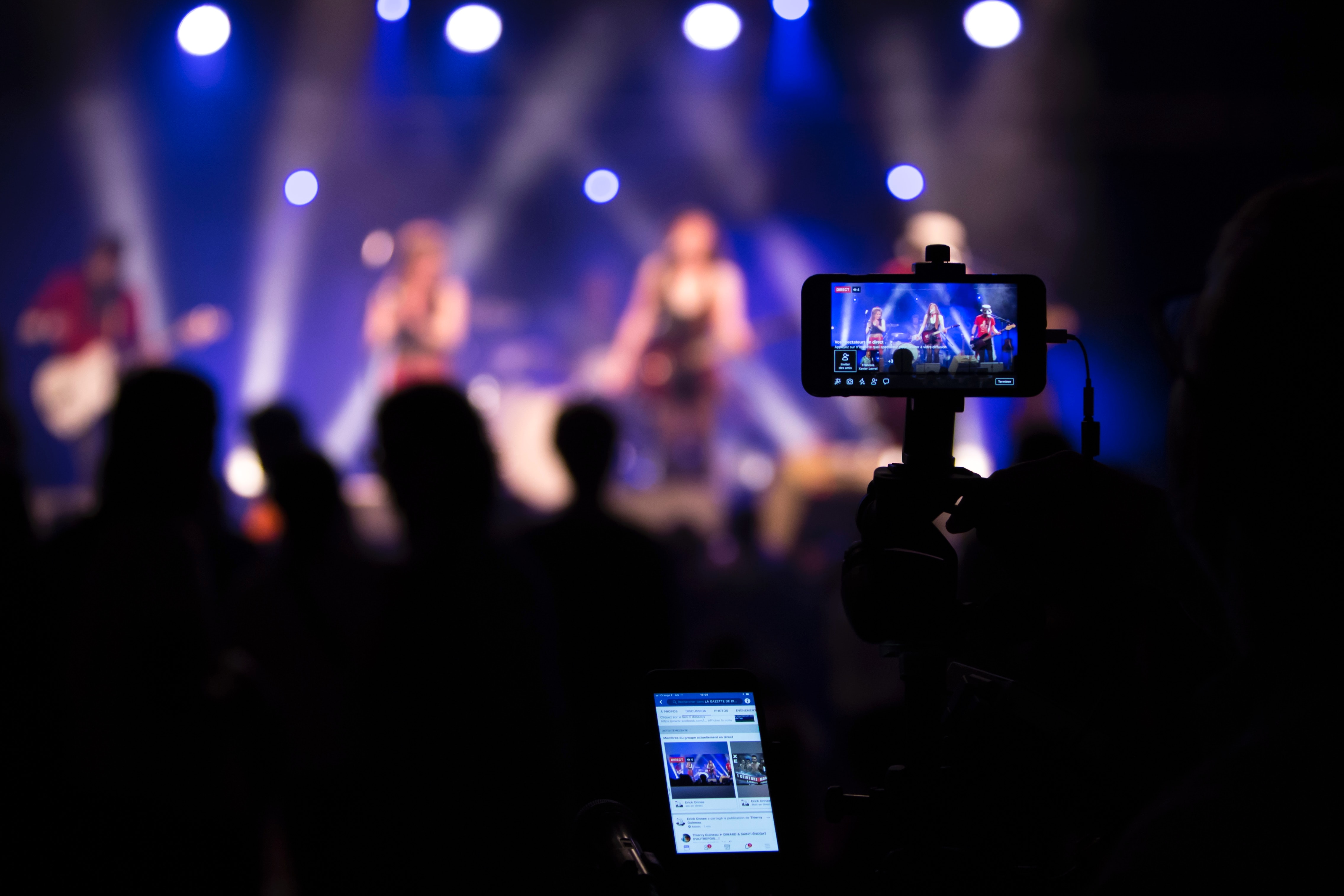 Stream your performance live.
Nowadays the world is your stage and the UR816C helps you to broadcast your performances around the globe. By using the Loopback function you can easily stream your concert, Rehearsal or living room gig via Facebook Live or other platforms to your fans and anyone else interested in your artistry.
Higher, Faster, Stronger - URC USB 3 0 Audio Interfaces - https://youtu.be/dOFjvFZR9ds