About Thomsun Trading
Thomsun trading started distribution of the complete range of Yamaha musical and audio products in 1990 and since then has grown and expanded over the years to become a leading name in the Musical and Audio products Industry in UAE.
Over the years, the company has been offering its products and services increasingly to musicians & aspiring musicians, bands & orchestras, educational establishments, hospitality industry, broadcast & radio industry, commercial high-rise towers and other projects/ events towards their music and audio related requirements.
As an international organization Thomsun Trading takes pride in showcasing some of the leading brands under its banner and takes into account all aspects of the history and usage of musical instruments in all cultures from all periods while proposing the same to its ever loyal customer base.
Thomsun also distributes and promotes other well-known brands related to musical instruments and audio technology in the region. The distribution network comprises of a diverse network of showrooms, shop-in-shops, expansive dealer network as well as a team with technical & marketing expertise reaching out to key segments of the market.
Our showrooms and office's are strategically located across the region with ease of access and a wide range of products and brands to choose from.
Any questions? Let us know in store at P.O. Box 6419, Dubai, UAE or call us on +971 (4) 2693359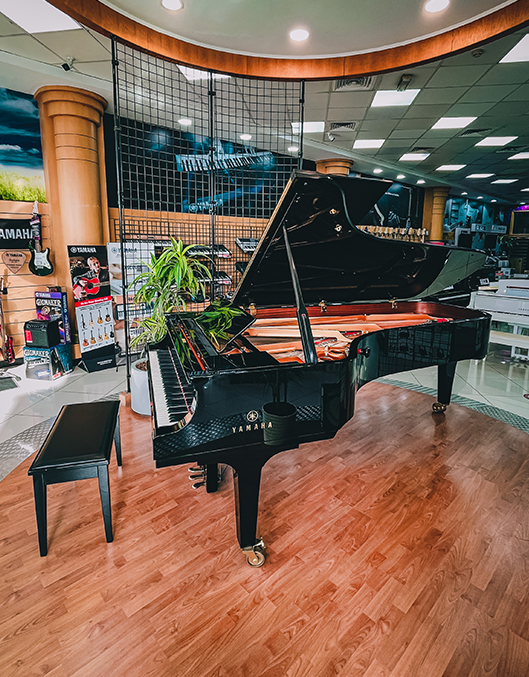 Our Mission
Diversity with a concern for quality has been the constant endeavor and motto since the Group commenced its activities in 1976. Thomsun always strives to implement the best in technology to offer the end user or the client with the finest experience in terms of products and services. With business interests spanning across GCC and India in various fields of activity, a common feature is that each venture is established and envisaged by the management as a path towards quality and excellence, and this is being brought to fruition along with a team of committed professionals with expertise in the respective discipline. We believe in proposing and delivering the right blend of quality, technology and innovativeness with commitment which makes us stand apart in an ever evolving segment.