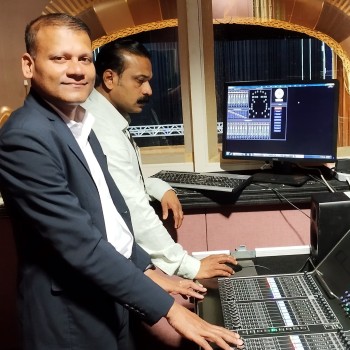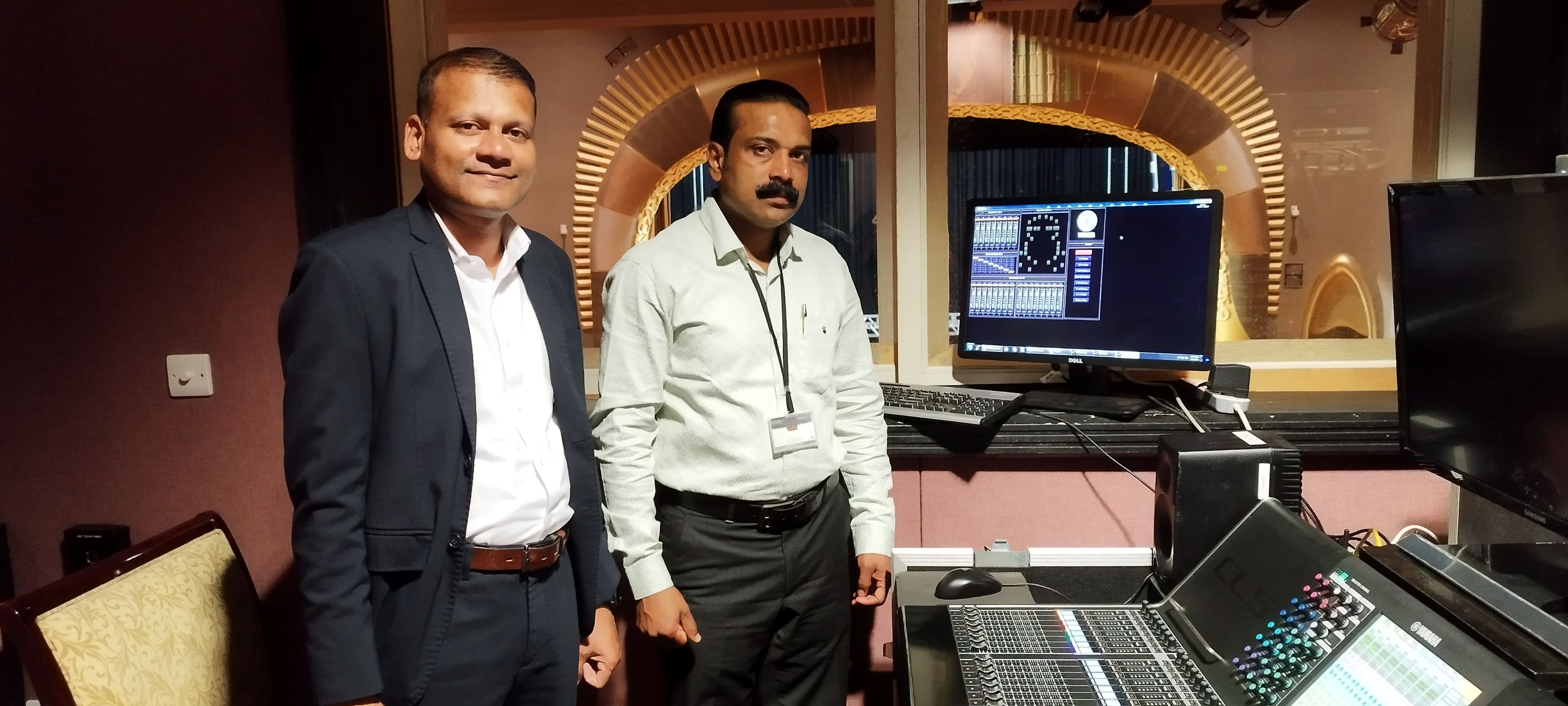 Vijay R Lobo with Bijo Kuruvila
Yamaha extends its presence within the Emirates Palace
UAE:
Since opening its doors on Abu Dhabi's corniche almost 20 years ago, the Emirates Palace hotel has hosted a multitude of events ranging from cinema, to dance troupes, classical concerts, music festivals and opera within its 1,200-seat auditorium. Commissioned by the venue in 2013 to provide a provide a digital audio mixing upgrade, Thomsun Trading recently returned to install a new self-powered loudspeaker solution.
The original CobraNet 2004 design featuring Renkus-Heinz speakers, Media Matrix processing and a Midas XL4 analogue console was upgraded to digital in 2014. A Yamaha CL5 console and a DME64 processor were selected for their flexibility and intuitive operation. Compact in size and deemed to be sufficiently portable with a custom-built flight case, the CL5 is operated from either the rear control room or in the main auditorium.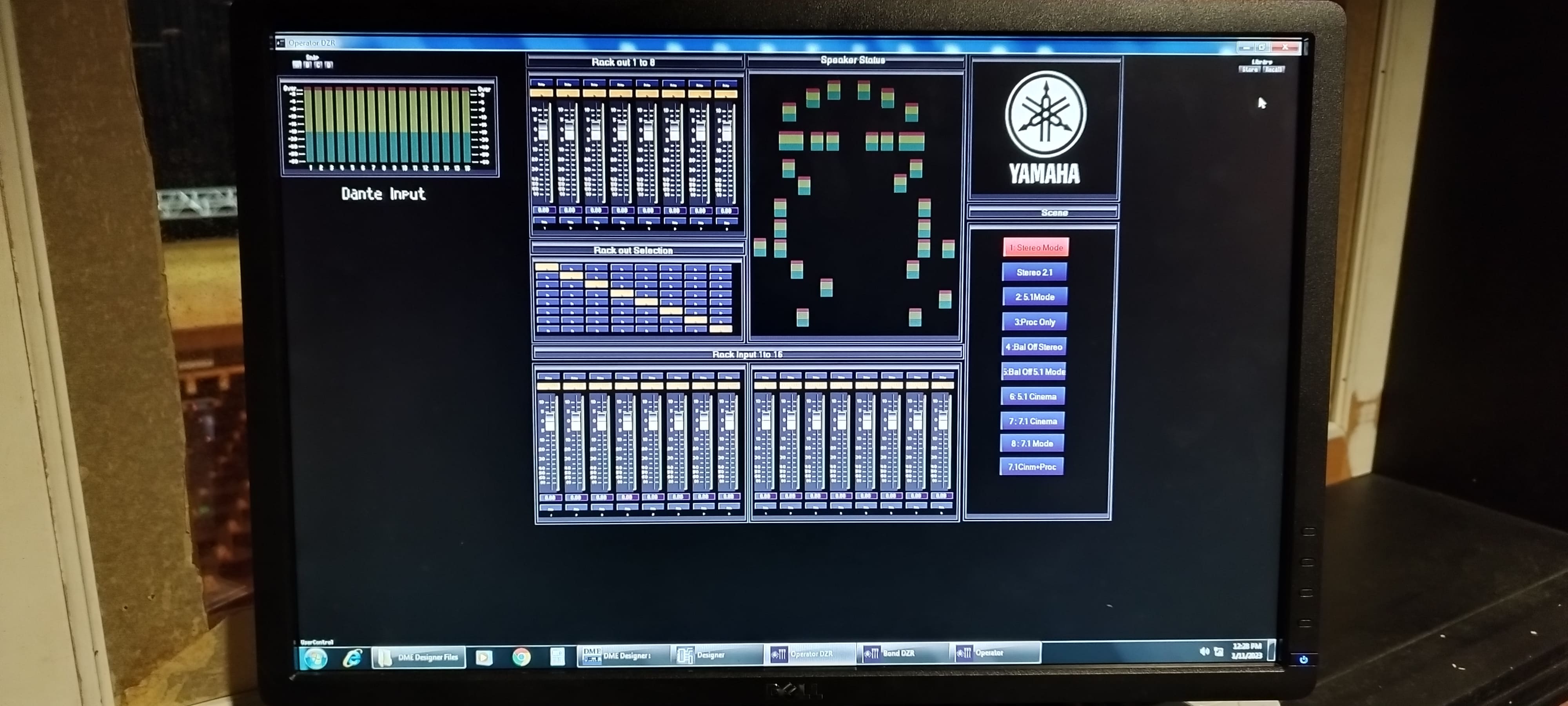 A loudspeaker upgrade was ruled out at that time, as the auditorium could not be closed for a lengthy period. Instead, the venue opted to install a Dante network solution by installing Yamaha Dante input and CobraNet output cards within the Yamaha DME64N. The individual 52 surround sound loudspeakers were individually addressed using Windows XP compatible software over a three-month period. With the upgrade, different pre-set configurations for the various events being staged.
Having surpassed its expected length of operation, the venue contracted Thomsun Trading to design and supply loudspeakers within the proscenium. A combination of Yamaha DZR15 two-way and DZR315 three-way enclosures are augmented by eight DXS18XLF Class D 1020-watt subwoofers within the concealed surround.
"Committed to a full schedule of events, the Palace could not afford any lengthy downtime," commented technical manager Ragesh C, Thomsun Trading. "Having enjoyed the benefits and stability of the Yamaha CL5 Dante network solution we provided for almost ten years, they entrusted Thomsun Trading once again to deliver. As such, the self-powered solution was deemed ideal on account of their powerful, lightweight plug and play benefits. Installed in one single day by systems integrator AIMS Telecommunication, not only was the venue's packed events schedule not interrupted, but the audiences are enjoying the enhanced audio qualities.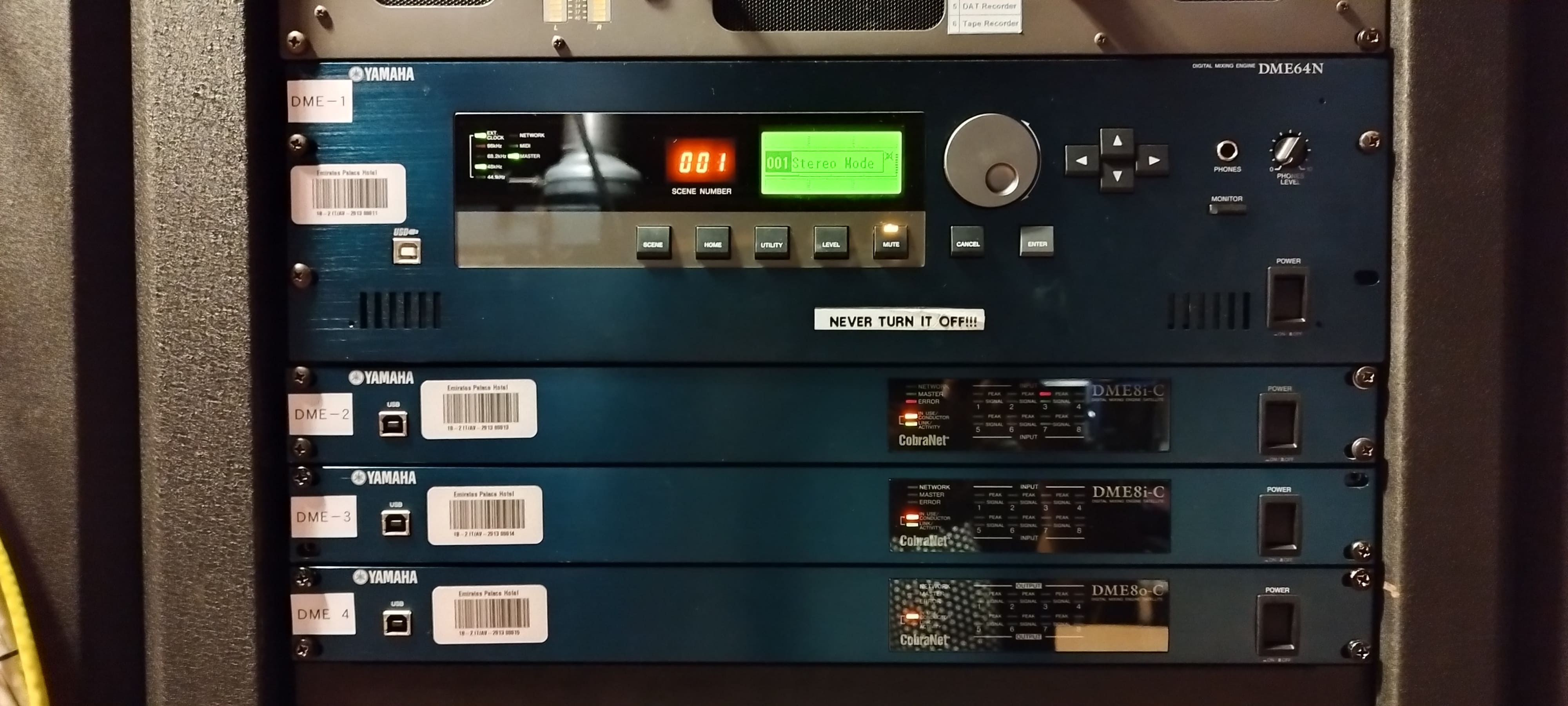 Yamaha extends its presence within the Emirates Palace | Pro AVL MEA (proavl-mea.com)