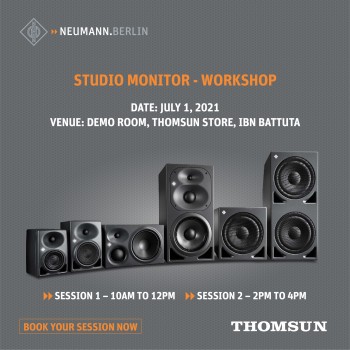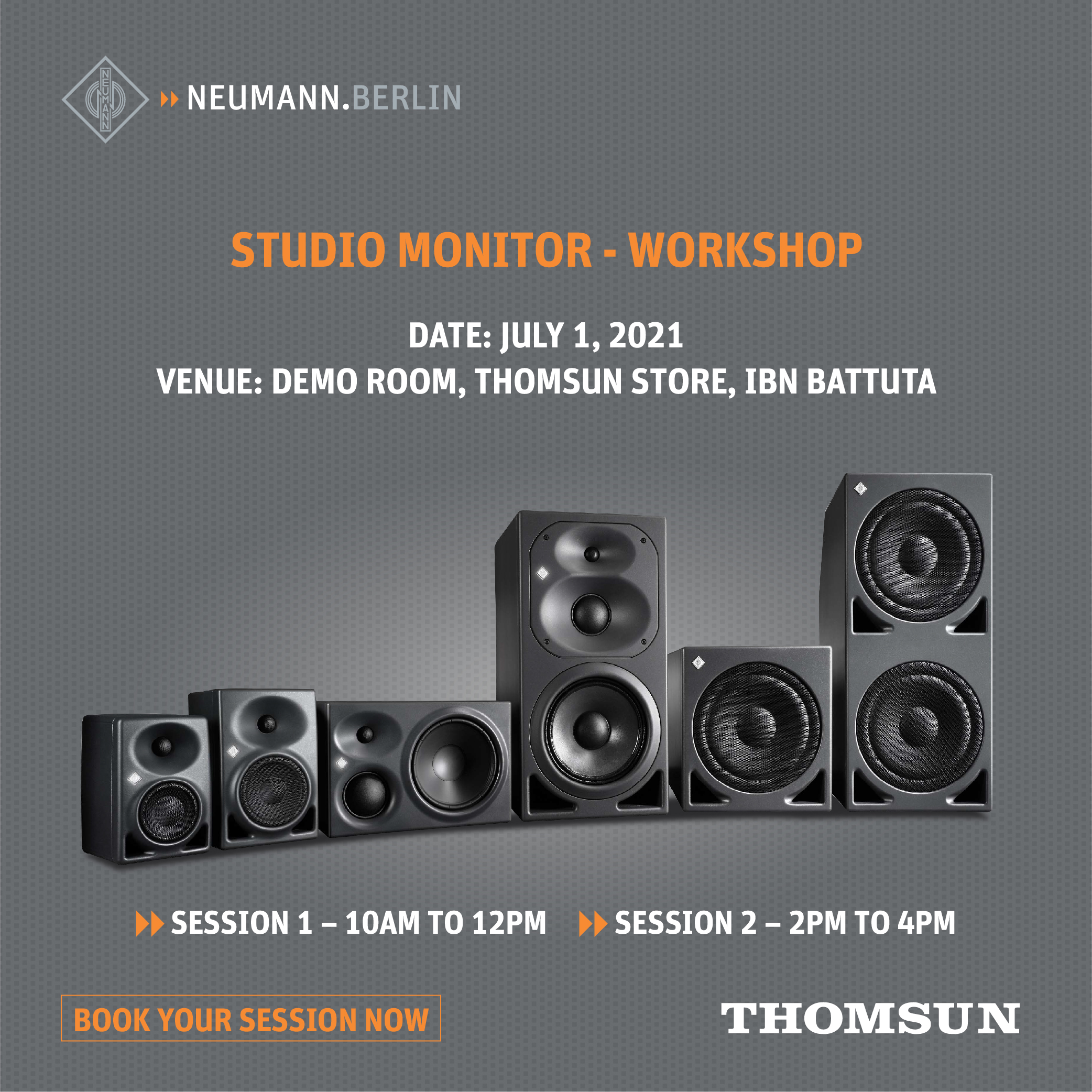 We are delighted to invite you to join us as we introduce the new range of Neumann Studio Monitors in our portfolio.
Date - July 01, 2021
Venue - Demo Room, Thomsun Store, IBN Battuta Mall
Workshop will be conducted by Mr. Ryan Burr, Head of Technical Sales & Application Engineering and Mr. Fadi Constantine, Technical Sales Manager.
Registration is mandatory as we can have only 8 attendees per session due to the covid-19 restrictions.
Session 1 - 10:00am to 12:00pm
Session 2 - 2:00pm to 4:00pm
Please click the link below to register, mentioning your name and company name and which session would you like to attend.