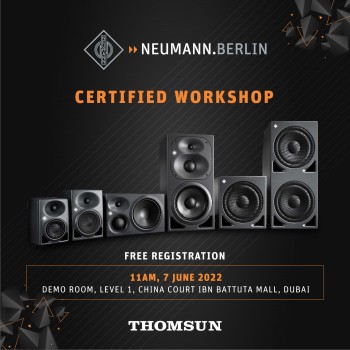 We are delighted to invite you to join us as we introduce the new range of Neumann Studio Monitors in our portfolio.
Date – June 07th, 2022
Time – 11:00 am
Venue - Demo Room, Thomsun Store, IBN Battuta Mall
Workshop will be conducted by Mr. Ryan Burr, Head of Technical Sales & Application Engineering and Mr. Fadi Constantine, Technical Sales Manager.
Registration is mandatory
Please click the link below to register, mentioning your name and company name and which session would you like to attend.